As part of UC Cooperative Extension our goal is for our research to positively impact the citizens of California.  To this end we engage with local government officials, state officials and regular citizens to share our research, suggest policy improvements and hopefully make California a better place to live. While we hope that all of our research will make an impact, we have focused extension projects related to ecosystem services and AB1492

Ecosystem Services
Economic factors play an important role in land use decisions. However, often the goods and services provided by ecosystems are not accounted for. These ecosystem services can provide real value to people, but often these values are not captured in economic market. Payment for ecosystem services has been touted as the "last, best hope" for conservation, and they may hold considerable potential for protecting California's landscapes. While ecosystem services are acknowledged by scholars and policy makers alike as a potentially useful tool, from a practical perspective the concept of ecosystem services has largely failed to provide benefits to California land owners themselves. We believe payments for ecosystem services have failed to deliver on their considerable promise due to the lack of consistent methods for calculating ecosystem service values across broad extents, even in data rich environments such as California. This scientific bottleneck has led to low capacity for funding agencies to integrate payment for ecosystem services into their portfolios, ultimately leading to a lack of actual payments flowing from those who benefit from ecosystem services to the service providers. We are currently working to use the InVEST methodology to value ecosystem services for California rangelands. Preliminary results for Sonoma country indicate substantial values for rangelands.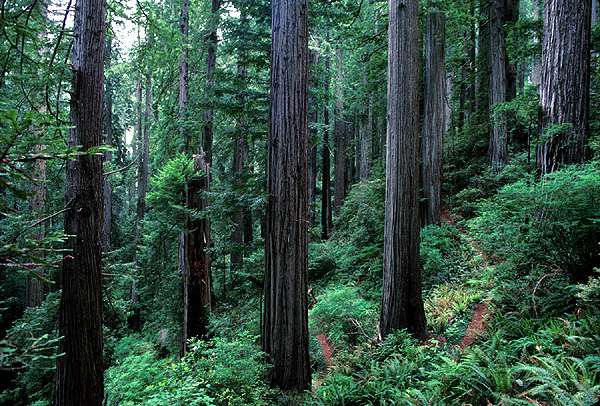 AB 1492
AB 1492 is a piece of California legislation that is meant to improve forest management in California.  The bill clarifies fire liability law for fires that spread from private to federal lands reducing uncertainly for forest owners. Second, the bill allows the extension of some Timber Harvest Plans up to seven years.   Third, the bill implements a 1% assessment on lumber to be collected at retail locations.  The lumber fee is meant to even the playing field between California lumber producers and producers from nearby states.  The 1% tax will help fund new positions in state government aid forest management.  
We are involved in a working group which will provide a frame work for data and monitoring under the new program.